Thanks for a wonderful 2022 Season. Please visit us for the 2023 opening on April 8!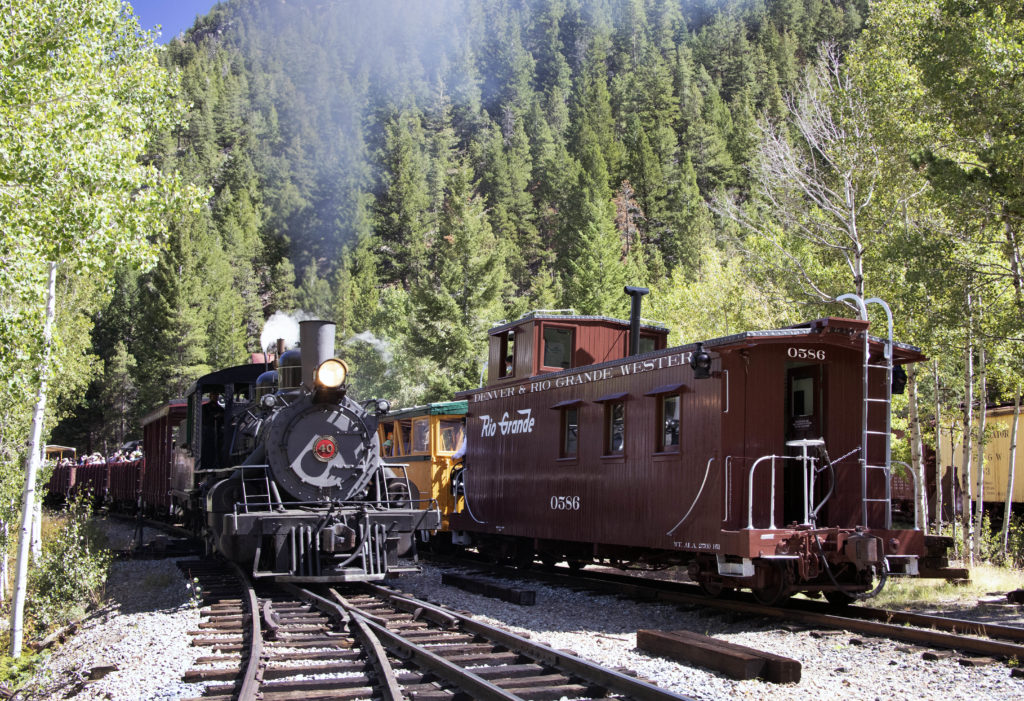 Live the Old West & Explore the Colorado Rockies by Rail!
Discover the best of Colorado's Rocky Mountains by visiting the Georgetown Loop Railroad and Mining Park for gold panning & historically immersive experiences.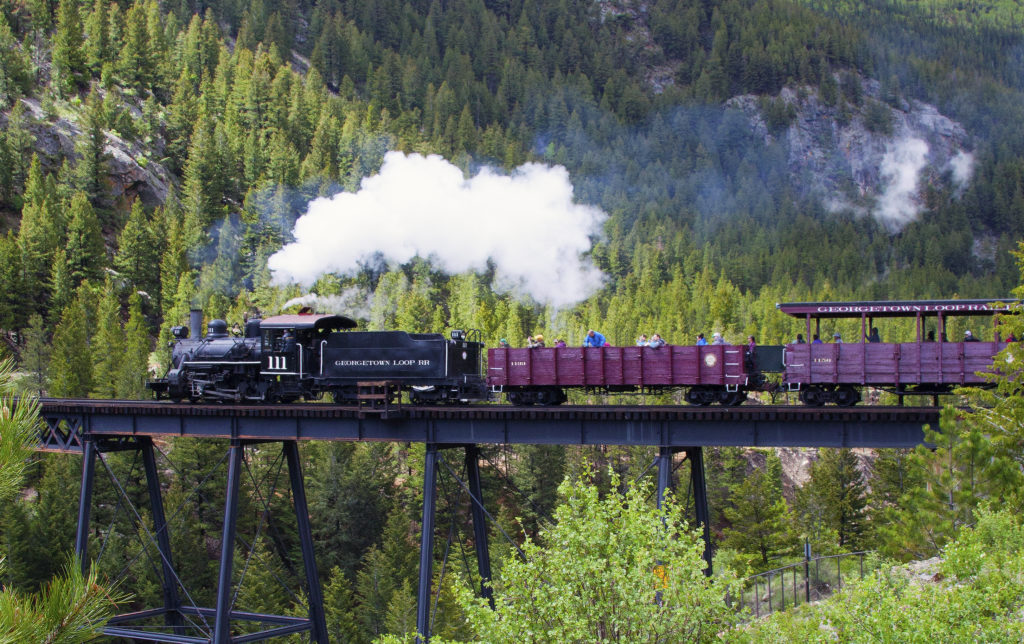 Georgetown Loop Railroad®
A true Colorado gem.
Located just off I-70 and only 45 miles west of Denver, the Georgetown Loop Railroad and Mining Park is one of Colorado's most authentic living museums and historically immersive experiences. Bring your family and friends for a narrow gauge train ride, book a real silver mine tour, or learn how to pan for gold. Discover the rugged romance of the Colorado Rockies in the 1880s. Climb aboard and travel back in time. We may just become part of the colorful history and traditions of your family too!
Loop us into your calendar throughout the year. Special events are happening every season!
Uber and Lyft Information- Please be advised that Uber and Lyft will not take you from the Denver area to Georgetown. If they do bring you up they most likely won't pick you up again. Unfortunately, this is something we struggle with and cannot control.
Santa's Rocky Mountain Adventure
November 11 – December 24
Santa's Lighted Forest
November 11 – December 24
Victorian Holiday Celebration & Lighted Forest
December 26 – January 1
Mine Tours and
Gold Panning
May – September
Father's Day Weekend
June
Pumpkin Fest
September – October
Adventure Awaits
Lebanon Tour & Gold Panning
It all started with finding a few flakes of gold in a pan in Clear Creek in 1859 and the rush was on. You too can experience the same excitement and pan for real gold!
Extended Lebanon Tour
Go deep into our historic silver mine more 1,000 feet underground to see the artifacts left by the men working there more than a hundred years ago. Learn what it was really like to be a hard rock miner in 1889.
Lantern Mine Tour
Led by only lantern light, this tour dives deeper into the haunted history of the Lebanon tunnel. This specialty excursion is available Saturday evenings through October. This tour does not include a train ride and and is strictly ages 16 and up.