FREQUENTLY ASKED TRAIN QUESTIONS
How long is the train ride?
The train ride by itself is about 1 hour and 15 minutes during the main season and about 55 minutes from mid-October through early January. The train ride and mine tour together (offered April through September) is a 2 ½ hour experience.
Is the Silver Plume location different than the Georgetown Location?
Yes, we offer two depot locations, one in Georgetown and one in Silver Plume. The Silver Plume Station is only open from late May through mid-October. The Loop connects the two towns so whichever station you board from, you will ride the Loop to the opposite, then return back to your original station. The stations are 2 miles apart on Interstate -70. The Devil's Gate station is located in Georgetown; the Silver Plume Depot is one exit west of Georgetown off of I-70. The train ride is exactly the same from either departure point.
How much does the Georgetown Loop cost?
Pricing varies by season, so please click on "Purchase Tickets" to view pricing and availability for your desired date.
Are pets allowed on the train?
Sorry, pets are not allowed on the train. Only ADA defined service animals are permitted. This does not include emotional support animals.
Can you take the mine tour without the train? Can you ride one way or disembark and take a later train?
No, you cannot take the mine tour without a train ride. The only access to the mine is by train and only passengers with mine tickets may disembark there. We are sorry, there is no provision for riding one way or taking a later train.
Are there two or more trains? Will there be steam running?
While we have a variety of engines and cars, we typically have one train running each day except on busy summer days and during leaf season two trains may operate simultaneously. While we do our best to run steam as much as possible, we can never guarantee we will be running steam on any given day due to the preservation of these marvelous machines. Steam locomotives generally run from Memorial Weekend in May through early October. Diesel electric locomotives operate the remainder of the schedule.
Does the train run if it is raining? Can I get a refund if it rains?
We run rain or shine, so please bring a light jacket. If you decide to not ride the train due to weather you can transfer or cancel for a $4 per ticket fee prior to departure. Please note we do not issue refunds for weather related issues after you have boarded the train.
What's the difference between coach and parlor cars?
The coach cars are either box cars with canopy roofs and open sides or gondola cars that are open air (no sides or roofs). There is no food service in coach but you may bring a sack lunch and a non- alcoholic drink in plastic or metal containers.
The parlor cars are our first class cars that are enclosed carpeted cars with tables and chairs that are perpendicular to the windows. The tables sit 2 or 4. These cars are only available during our Holiday Season, November – January.
How do I receive my tickets?
Tickets are NOT mailed or emailed. Please arrive to the depot 20 minutes prior to departure to pick up your printed tickets. You will not be able to board without these tickets.
Is wheelchair seating available on the train?
The coach cars on the train ride are wheelchair accessible, please let the reservation agent know if you have a wheelchair so that we can be sure to accommodate you. None of the Mine Tours are accessible by wheel chair due to steep and rough terrain. Groups that have more than 1 wheelchair in their group are encouraged to call our Group Reservations line at 303-569-0133 to better accommodate your group. Parlor cars have some limited seating for those in a wheelchair. Our Waldorf and Tahoe cars do not have wheelchair seating or accessibility due to their historic construction.
Can we purchase tickets when we arrive at the designated depot? Can I book online or do I need to call to make a reservation?
You are always welcome to purchase tickets at the window but please be aware we do sell out frequently and cannot guarantee seats upon your arrival without a reservation. You are welcome to book either online or with a ticket agent but to insure availability for a wheelchair or any other accommodations please call the office at 1-888-456-6777 to make your reservation.

How safe is the train?
Safety is the most important aspect of our attraction. Our staff performs daily track inspections and has both State and Federal safety inspection approvals. Please listen to your Train Conductors to maximize our safety efforts.
What is your cancellation policy?
We are happy to reschedule or cancel people who give advance notice for a $4 per ticket fee.
We do not offer rain checks. If you decide to not ride the train due to weather you can transfer or cancel for a $4 per ticket fee prior to departure. Please note we do not issue refunds for weather related issues after you have boarded the train. People who simply do not arrive will be charged the full balance of the reservation.
What facilities are available?
Please note there are no restrooms on the train itself but, there are restrooms at both stations and at the mine. There is also a gift store at both stations that offers novelties, as well as light snacks and drinks.
Directions?
The Georgetown Devil's Gate station is located on I-70 about 45 miles west of Denver. Exit #228, right on Argentine Street, about ¾ of a mile, right at fork in the road onto Loop Drive. Silver Plume is one exit (two miles) west of Georgetown on I-70. Exit #226, located just off I-70, on the south side of the interstate.
FREQUENTLY ASKED MINE QUESTIONS
How do we know when and where to get off for Mine tour? Where is the mine located?
The Conductor will inform you when it is time to disembark for a mine tour. You may only disembark at the mine station if you have prepaid for a tour and are wearing a mine tour wristband. The mine tour is 10 minutes from Silver Plume so if you board at Silver Plume you will ride approximately 10 minutes to the mine station. If you board in Georgetown you will ride approximately 30 minutes Silver Plume, have a 15 minute layover, and then 10 minutes to the mine station. Please listen for the conductor's announcement so that you do not miss the mine tour.
Why is there an age requirement for Mine tours?
Children under 5 years old are not permitted underground in either the Everett or Lebanon mines. Children under 5 may visit the mines, but must stay above ground under the care of a parent or guardian. This is a safety regulation. Special event mine tours such as "Haunted Mine Adventure" have an age requirement of 12 years or older.
How cold is it in the Mine?
The mine stays a chilly 40 degrees year round, so please bring a light jacket and comfortable, closed toed walking shoes. Flip-flops and sandals are not appropriate given it can be wet in the mines.
Are the Mine tours Wheelchair accessible?
Unfortunately our tours are NOT handicap accessible as they are a historic mining site with steep grades on uneven gravel.
---
---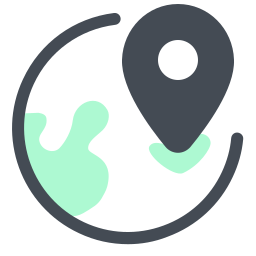 DEVIL'S GATE DEPOT LOCATION
646 Loop Drive
Georgetown, CO 80444
DIRECTIONS TO DEVIL'S GATE:
From I-70, take Exit 228 to Georgetown.
If you are on I-70 West, take a left off the ramp. If you are on I-70 East, take a right off the ramp. From here, take the first right at the roundabout. This is Argentine Street. Follow Argentine until you reach a fork in the road. Stay to the right and the road will end at the Devil's Gate Depot.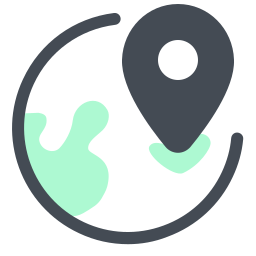 SILVER PLUME DEPOT LOCATION
825 Railroad Avenue
Silver Plume, CO 80476
DIRECTIONS TO SILVER PLUME DEPOT:
From I-70, take exit 226.
If you are on I-70 West, take a left at the stop sign and go under the interstate. If you are coming from I-70 East, take a right at the off ramp. The Silver Plume Depot will be on your left just past I-70.
The Silver Plume station is closed from October 09 through the end of the 2020 season.