Georgetown Loop runs trains every day from May through mid-October and most days through early-January.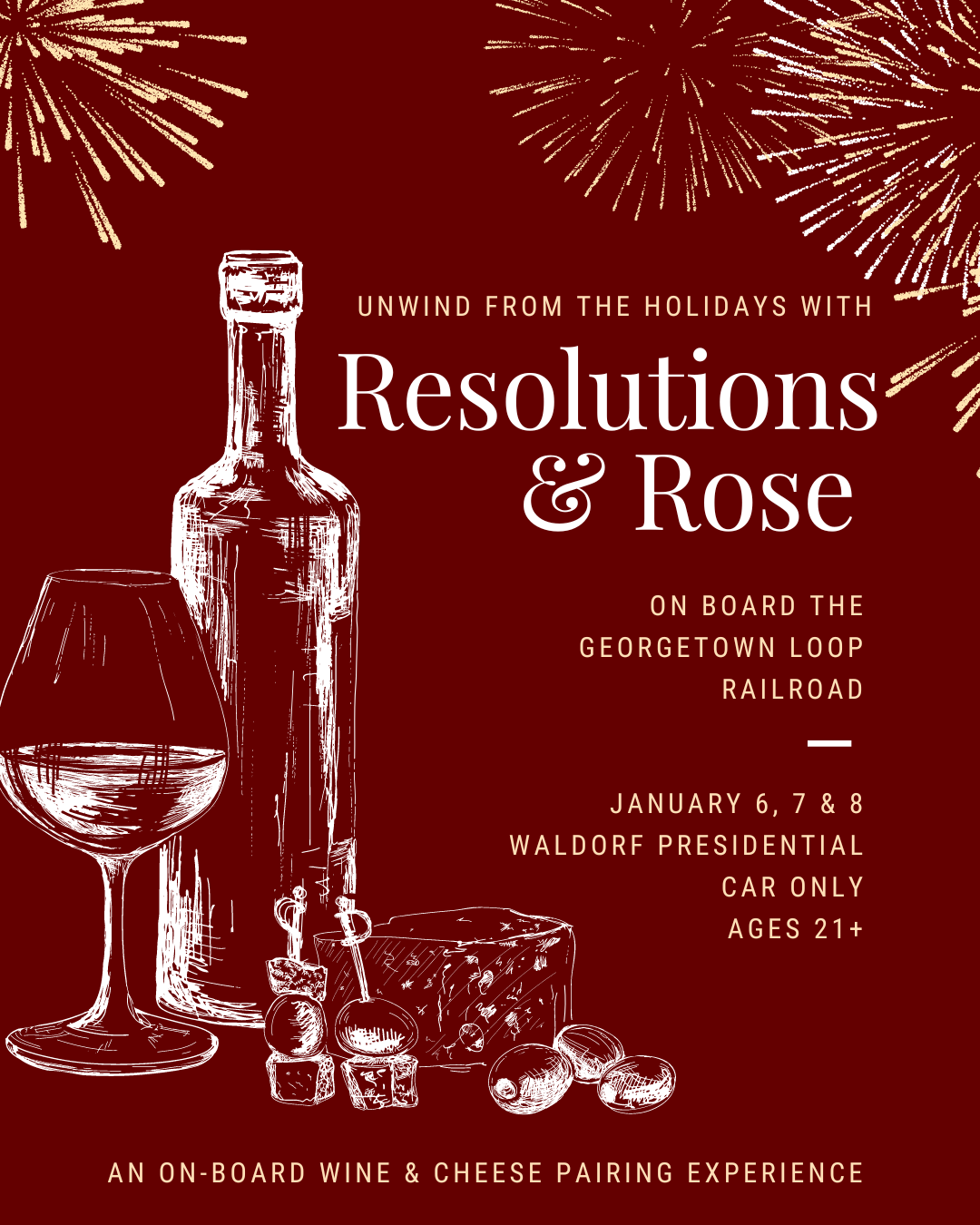 Encore Train: Resolutions and Rosé Event
January 6
@
12:00 am
–
January 8
@
11:59 pm
We know the Holidays are stressful… Plan some time to unwind and join us for Resolutions & Rosé, an adults only wine and cheese pairing experience on board the Georgetown Loop Railroad's Encore Train taking place January 6, 7 & 8. This event will be limited to the Waldorf Presidential Car Only, which will be strictly ages 21+ for this event. All other classes of service will be available for regular booking. Book online at georgetownlooprr.com or by calling us at 888-456-6777.